Length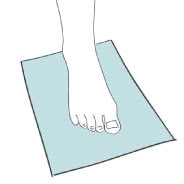 Step 1
Tape a piece of paper to the floor, making sure it is on a hard, flat surface. Place your child's foot on the paper, with their heel at the bottom edge.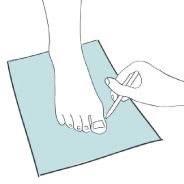 Step 2
Draw around the top of their foot with a pen or pencil. Repeat for the other foot, as they could measure differently.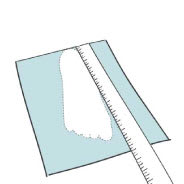 Step 3
Measure the lengths from heel to toe for both feet. Compare the measurements to our size chart.